Invoicing and Accounting
Invoicing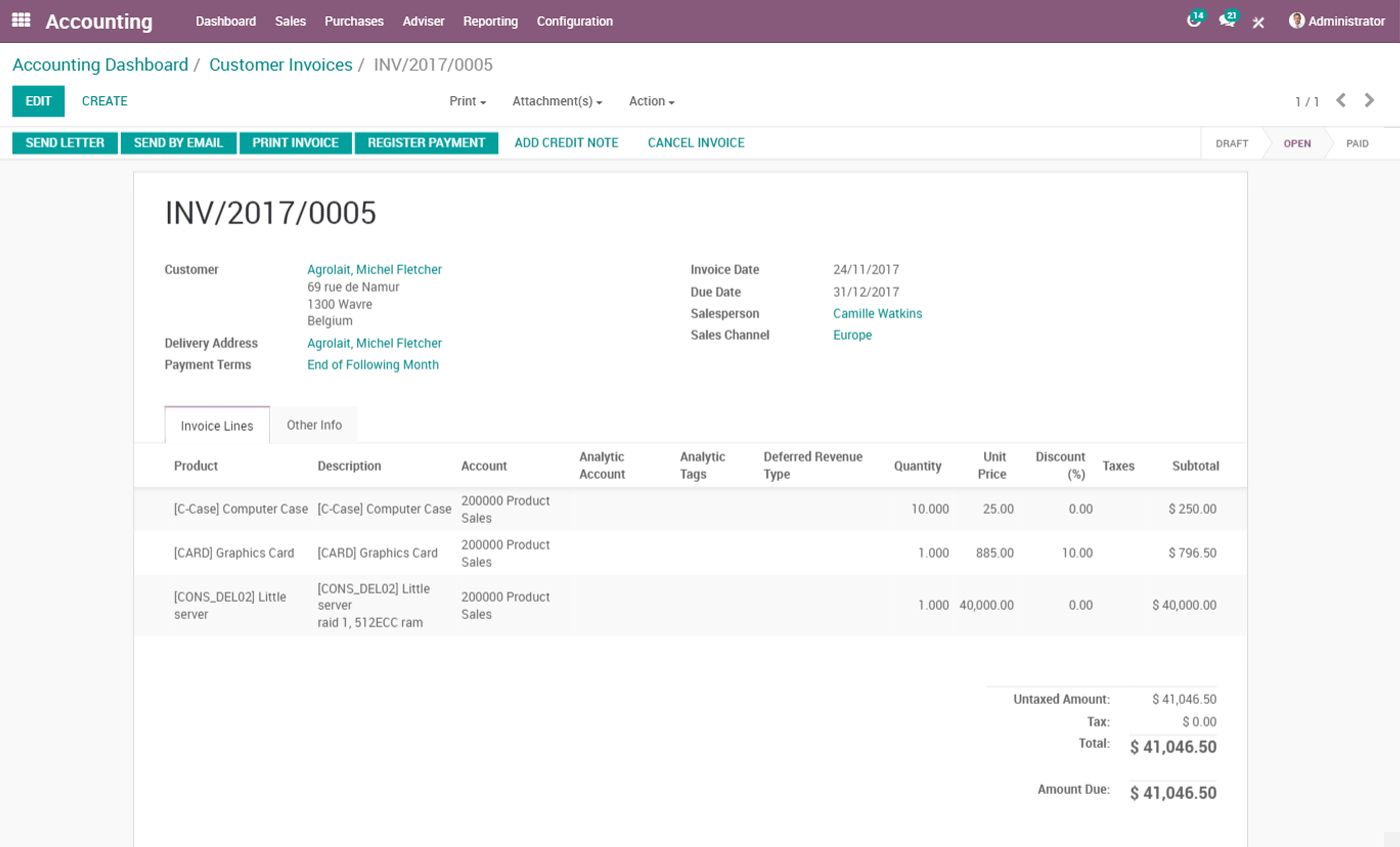 Turn Quotes into Invoicings with the minimal effort
Invoice automatically based on sales orders, delivery orders, contracts, or time and material.
Easily create invoices based on quotes sent to your customers.
Send invoices with professional looking directly to your customers in just one click.
Send by email as a PDF attachment or print and mail.
Simplify your accounting
Track bank account movements and invoice status
Get an overview of status to help track of drafts, paid and unpaid invoices.
Automatically record all transactions from your bank accounts by importing and reconciling your bank statements.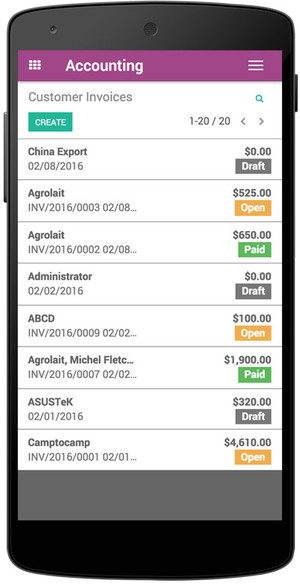 Analyze your sales
Access insightful data for an overview
Get direct access to important information with dynamic and customizable dashboards. Make your own definition and analyze the invoicing by product, customer, vendor, etc.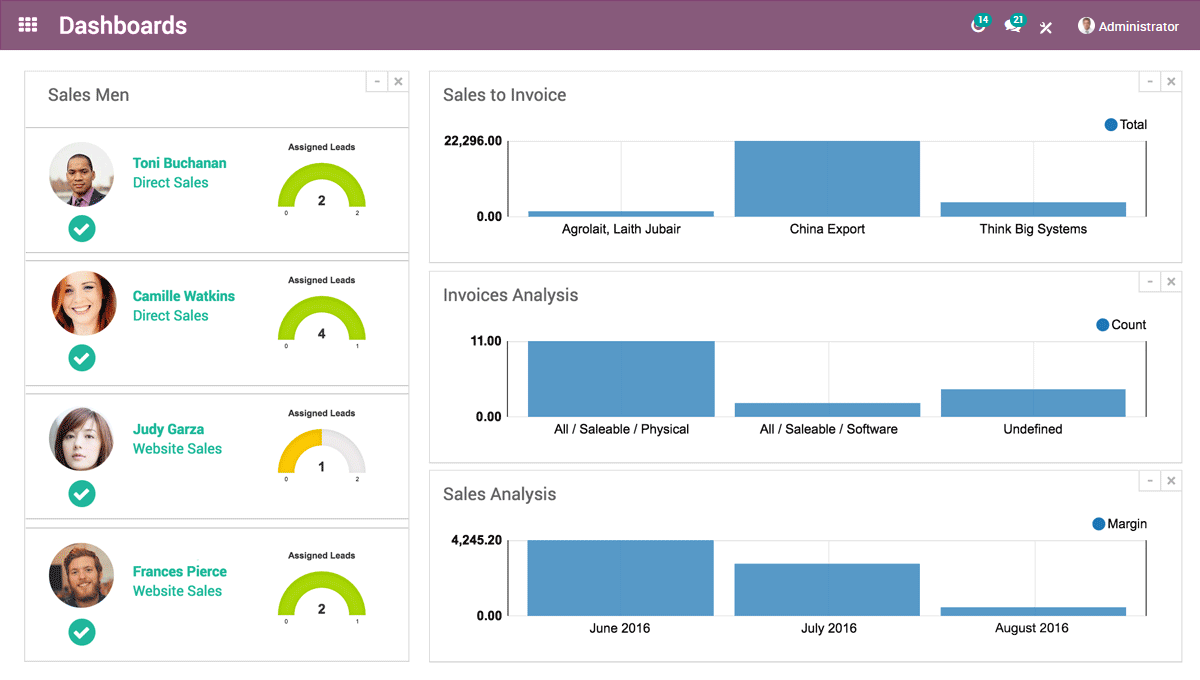 Accounting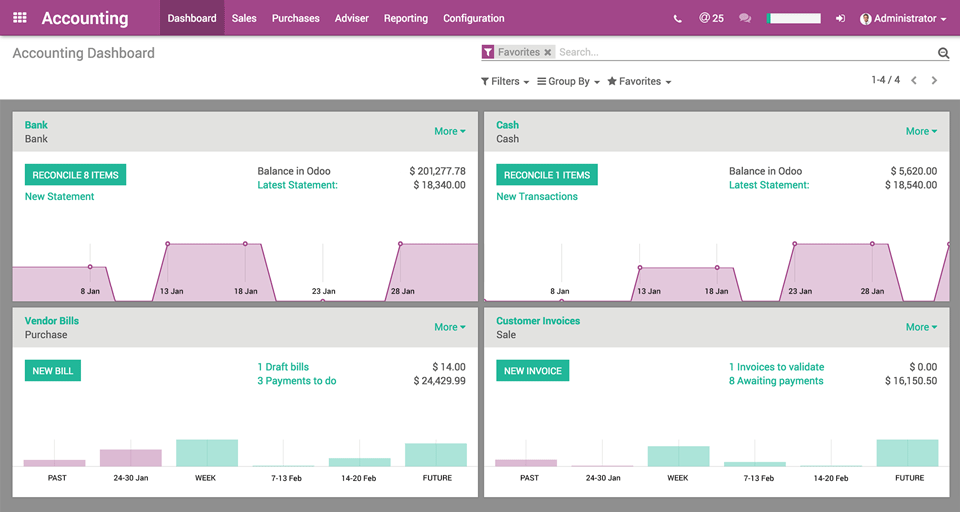 Invoicing
Create agile and professional invoices, manage recurring invoices, and easily track payments.
Bank Synchronization
Get your bank statements synced automatically with your bank, or import files with a single click.
Features that will change your life
All the time saving tools that you need to grow your business.
Bank Synchronization
Receive your bank statements automatically synchronized with your bank, or import files.
Invoicing
Create professional invoices, manage recurring quotes, and easily track payments.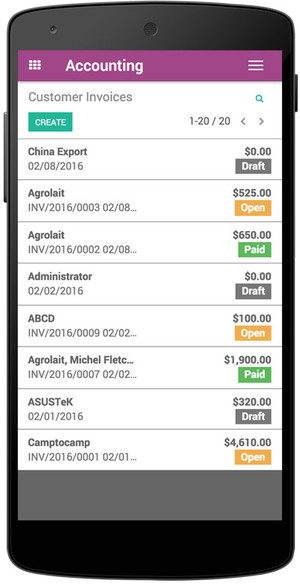 Manage accounts and expenses
Control suppliers invoices and get a clear forecast of your future accounts payable.
Easy Reconciliation
Save time and automate 95% reconciliation with this tool.
Faster payment
Create and send professional invoices and receive payments online.
There is no need to send reminders to your debtors. Simply set up and automate to get paid faster.
Automatically create invoices from sales orders, delivery orders or base them on time and material.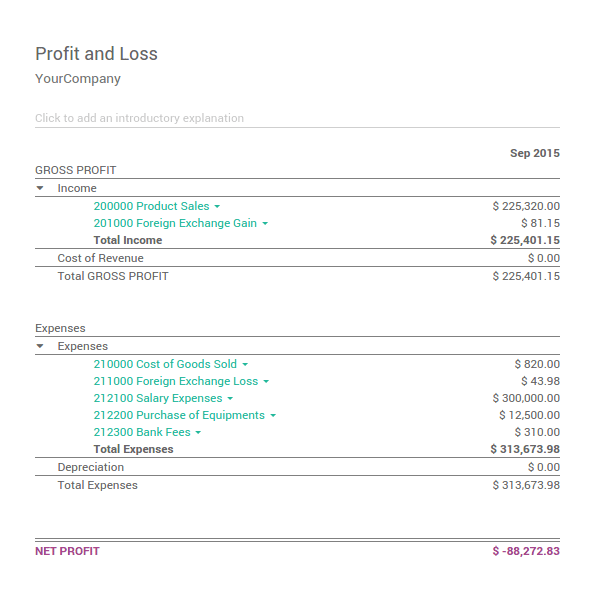 Dynamic and beautiful statements
Easily create profit reports, balance sheets, or cash flow statements.
Quickly filter, zoom, annotate or compare all data.
Use business intelligence to generate reports in any dimension.
More Opencloud applications

Warehouse
Synchronize all transactions with your stocks to maintain your evaluation to date.

Points of Sale
Easily create invoices from existing transactions in the Point of Sales application for Accounting. Sales
Automatically create project tasks from sales orders.

Expenses
Controlling expenses and re-invoice them in batches. Purchases
Obtenha informações significativas sobre as faturas de fornecedores.

Project Management
Enable your project the right way. Step by step get the work done.
Want to try the Opencloud solution?
More of 2,000,000 users use the Odoo